CUSTOM CONCRETE POOLS FOR RESIDENTIAL PROPERTIES
We have built our reputation for quality traditional concrete swimming pool construction, professional service and excellent design through working closely with our clients to make sure that every angle and design need is catered for.
When your design is ready, we are committed to have you swimming in 60 days!
Traditional concrete swimming pools can be built, inground, out of ground, half in half out of the ground, leaving endless possibilities for every back yard (or front) to have a custom concrete swimming pool. Traditional concrete swimming pools are usually classified according to three styles.
Geometric
Geometric designs reflect modern, sleek lines that are contemporary in style and compliment the theme and style of your home.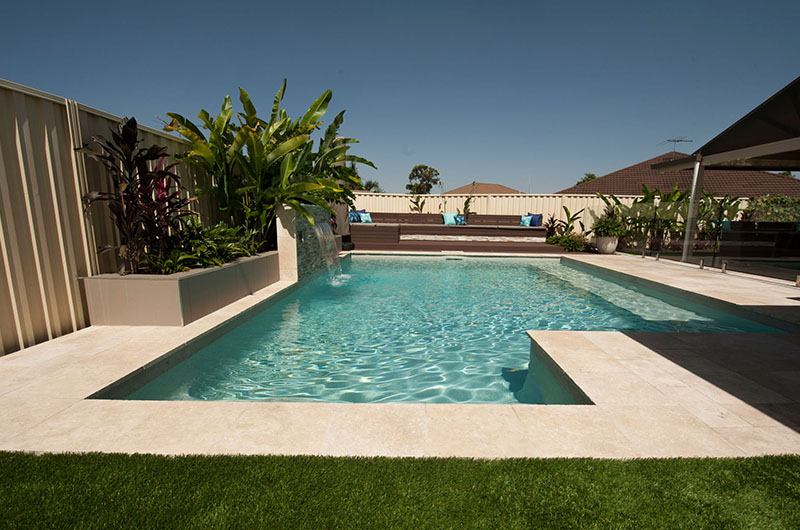 Freeform
Freeform designs are perfect for pools that need to follow the contours of your home or outdoor area. A freeform design can be created to fit almost any size and shape area.
Lap Pools
Lap pools are perfect for narrow spaces. They can be built into boundary walls to utilise all available space and can be as long as the space allows or if you want to use  your pool for exercise.